Certified Divorce Financial Analyst & Mediator
Divorce Financial Mediator for Couples
You realize that it's time for your marriage to end and you're ready to start a new chapter in your life. You are both reasonable and you don't want to end up battling with attorneys and becoming enemies. You realize an amicable and fair divorce is best for you, your children and your finances but you don't know where to start. Maybe talking about money is something you were never able to do as a couple. You want a third party that has expertise about finances and that can affordably help you through the process so both parties can see and understand what is reasonable and fair. I want to help you divorce affordably. You can settle your divorce without an attorney with a Certified Divorce Financial Analyst.
Step One: I conduct a free introductory conversation over the phone to explain our process and to see if our process is right for you.
Step Two: We have a consultation meeting where I learn more about you and your family and your assets in general. We will talk about your goals and how those might be achieved. Many of the questions you probably have will be answered. You will be given a list of financial information that you will need to gather which you will download into secure, online storage.
Step Three: Once I have all of your financial data, my analysis is generally done quickly. I review your financial data and input the necessary information into my financial software. Once that is done, I perform the analysis and create a settlement solution based on your goals as a starting point. Then I will schedule a settlement meeting.
Step Four: We will hold a 2–3 hour meeting where we will go over your assets and debts and the proposed budgets for each spouse and the children as well as various scenarios and settlement solutions that might work for you. I will help you amicably negotiate until a settlement that is right for you is reached. If needed, additional sessions will be scheduled.
Step Five: Based on your decisions, I will write up a detailed summary. I can refer you to an attorney who can affordably prepare and file the necessary court papers, or if you prefer, I will explain affordable solutions so you can file on your own.
Attorneys aren't financial experts and won't provide you the financial information you need.
The biggest misconception that people have when they hire an attorney is that their attorney will give them the financial guidance they need. As a Certified Divorce Financial Analyst, I have advanced training in all financial aspects of divorce that attorneys don't have.
At The Right Divorce Solution, we believe that working through a divorce in an amicable, reasonable manner begins when both spouses start with a common understanding of their marital finances. We work to make sure that divorce settlements work for both parties by empowering our clients through education about their finances and settlement alternatives and allowing them to make facts-based decisions. Misinformation and misconceptions about how one or both of the parties will live after the divorce is detrimental to the divorce process and can unnecessarily drive-up expenses or lead to inequities. We establish reasonable post-divorce financial and lifestyle expectations based on actual numbers.
It is less costly and more productive for the two spouses to sit in a room and negotiate each point to resolve their divorce in only hours. This establishes a climate for amicable post-divorce communication, emotionally healthier long-term family relationships and improved co-parenting
I invite you to call me, Mary Salisbury, CDFA, at (910) 622-7180 to discuss The Right Divorce Solution for you.
---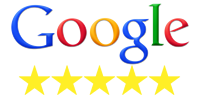 Mary provides quality service in a time of need. Her calm demeanor and experience provide security at comfort during a time of turmoil. In the end, her work resulted in a very fair and favorable outcome.
- David Penuela